DeLand & Associates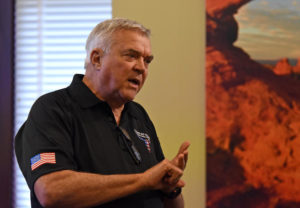 DeLand and Associates was established by Gary W. DeLand in 1973, primarily providing training, nationally.  That soon included answering requests for technical assistance – trouble shooting – made by corrections administrators through the National Institute of Corrections.  DeLand and Associates quickly expanded becoming heavily involved in legal issues and corrections management training, testifying as an expert witness and litigation consultant, policy and procedure writing, standards writing, conducting pre-architectural master planning, and writing of corrections standards/guidelines.
Over the past 45 years DeLand and Associations has trained or provided other services in 45 states and Washington D.C.  And, has provided services for Iraq, South Africa, and Canada.
Gary DeLand
Education
Master of Public Administration, University of Utah, 1985
Bachelor of Arts, Sociology (criminology emphasis), University of Utah, 1969
Bachelor of Science, Physical Education (corrective therapy certificate), University of Utah, 1964
---
Professional Certifications
 Jail Commander Certification Academy, 2015 (JCCA)
National Certified Corrections Executive, 2018 (NCCE)
---
Employment/Professional Positions
1975‑present  President, DeLand and Associates, Criminal Justice Consulting
1994-present  Executive Director (1994-2013), Jail Operations Director and NSA Liaison (2013-present), Utah Sheriffs' Association
1994-2008    Executive Editor (2001-2008), Editor-in-Chief (1994-2001),  Corrections Managers' Report, a profession journal published by Civic Research Institute, Kingston, New Jersey
2003  Senior Advisor, Iraqi Ministry of Justice, Prisons Department (Iraqi Correctional Services)
2000-2002       Adjunct Professor, Criminal Justice Program, Dixie State College (Utah) (Taught: Corrections Process)
1988-1994       Adjunct Professor, Political Science Dept., University of Utah  (Taught: Corrections Administration;  Corrections Law)
1985-1992       Executive Director, Utah State Department of Corrections
1963‑1980       Deputy Sheriff, Salt Lake County Sheriff's Office; final rank: Captain/ Jail Administrator (Salt Lake County Jail administration 1972-79 – Shift Supervisor, Administrative Sergeant, Lieutenant/Asst. Commander, Captain/Commander)
---
Sample of Awards Received
Executive Director's Award, National Institute for Jail Operations, 2015
President's Award, National Sheriffs' Association, 2013
Professional Development Award, Utah Jail Commanders' Association, 2003
Fugitive Task Force Award, 1992
Utah Commission on Criminal and Juvenile Justice, Career Service Award, 1991
Utah State Department of Public Safety, Career Service Award, 1990
---
Testimonials: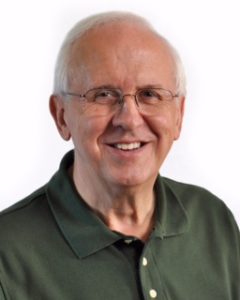 "2019 marks the 40th anniversary of my first encounter with Gary DeLand.  I have found him by far to be the most knowledgeable trainer and expert witness, bar none, that I have encountered in my long corrections career.  Gary is a virtual "living encyclopedia" of corrections law, corrections practice and corrections common sense.  He is a plaintiff attorney's worst enemy in both depositions and the courtroom and easily "slices and dices" the best arguments of so-called plaintiff experts.   His calm but forthright demeanor, coupled with his real time knowledge of corrections judicial decisions, makes him a solid ally for the client and a formidable foe for the opposition."
Mike Haley, Ph.D., NCCE
Chief Deputy, Washington Parish, LA, Sheriff's Office
Instructor, National Institute For Jail Operations
Former Commissioner, Alabama Department of Corrections
Former Director of Jail Services, Alabama Sheriffs' Association
---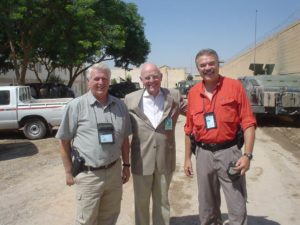 "As Director of the 2nd largest state department of corrections in the country, I quickly realized Gary DeLand was the foremost expert in corrections and was the guy you wanted on your team.  He knew more than our legal counsel and I went to him repeatedly to have our staff receive top legal-based training and serve as an expert witness on many cases. When the time came to develop the Iraq corrections, he was my first call.  Simply put, our  country and corrections profession is better off because of DeLand and his expertise and knowledge."
O. Lane McCotter (Col. US Army, ret.)
Judge, Wasatch County Court
Senior Advisor Corrections,  Iraq
Executive Director, Utah Department of Corrections
Executive Secretary, New Mexico Department of Corrections
Executive Director, Texas Department of Corrections
Commandant, USDB Ft. Leavenworth, KS
Next Steps…
If you would like to learn more about DeLand and Associates or discuss specific issues or cases facing your administration, click on the link below.
CONTACT DeLAND & ASSOCIATES TODAY!